Categories
Categories
BSA 30MM CERAMIC BB - ROAD & MTB
CONVERT ANY THREADED BSA FRAME TO ACCEPT A 30MM AXLE CRANK ie Rotor 3D+ or 3D30/3DF/Flow/3D30
USE THIS SAME BEARING FOR MTB OPTION.
86 GRMS
If you don't have a ROTOR 30mm spanner tool then add the option. This is not the same tool for a Shimano 24mm BB !!
Rotor BSA30 Ceramic bottom bracket for 30mm axle cranks available from Velotech Services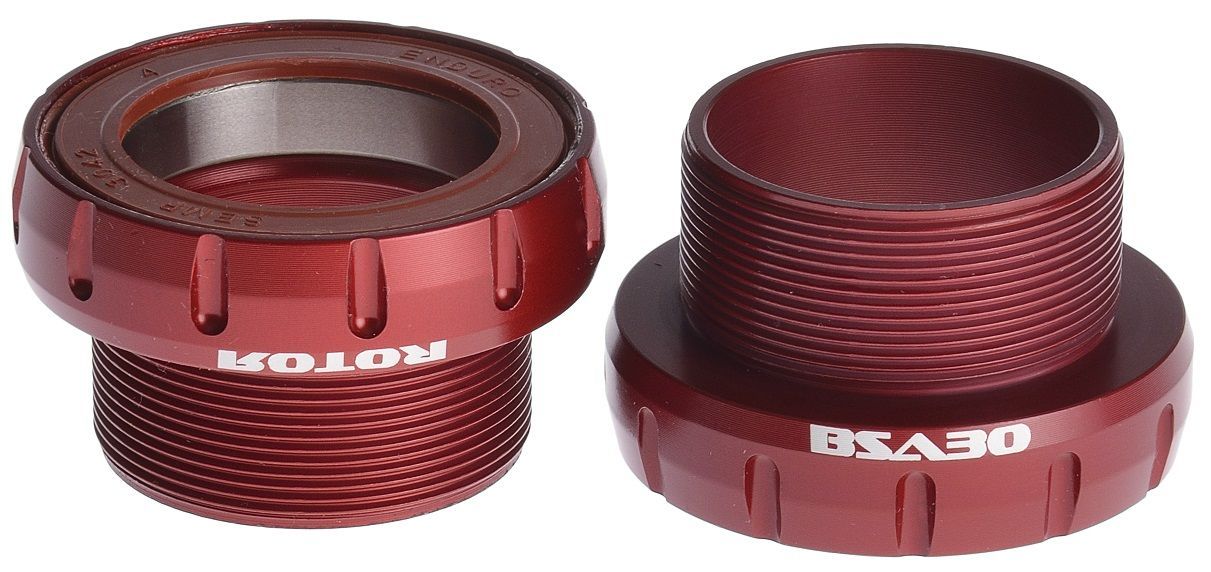 PN: C04-014-03010-0
This 30mm External bearing is the option you need to fit so you can use 30mm cranks in your standard Threaded Frame:
Please note, this product does not come with the BSA spanner tool, CLICK HERE to add this product.
- High Grade Enduro Ceramic bearings
- New advanced non contact Laberynth seals give buttery smooth spinning with unparalled protection against dust, water and mud
- Will fit road or mountain bike
- Only 86grams
Available for immediate delivery